Montmartre
Montmartre is one of the most charming neighborhoods in Paris.
With its rolling hills of cobbled streets and uninhibited bohemian atmosphere, Montmartre attracted artists such as Toulouse-Lautrec, Van Gogh and Picasso during the Belle Époque.
This neighborhood was a picturesque town with small farms, vineyards, and windmills, independent until 1860, when it became an arrondissement of Paris.
In terms of accommodation, few neighborhoods have as much charm as this one. Because? We tell you, come on!
The Montmartre painters
At the end of the 19th century Montmartre became notorious for the cabarets and brothels that opened in the area, but artists such as Monet, Dalí, Picasso, van Gogh, Renoir and Degas moved here, attracted by a cheaper and more liberal cost of living, and they built an artistic community that helped shape the spirit of what Montmartre is today.
What to see in Montmartre
Walking through Montmartre is like traveling back in time.
The main streets of Montmartre could be said to be rue des Martyrs, rue Lamarck, rue Caulaincourt and rue des Abbesses. But the most picturesque are those that surround the Plaza de Tertre and the Sacre Coeur.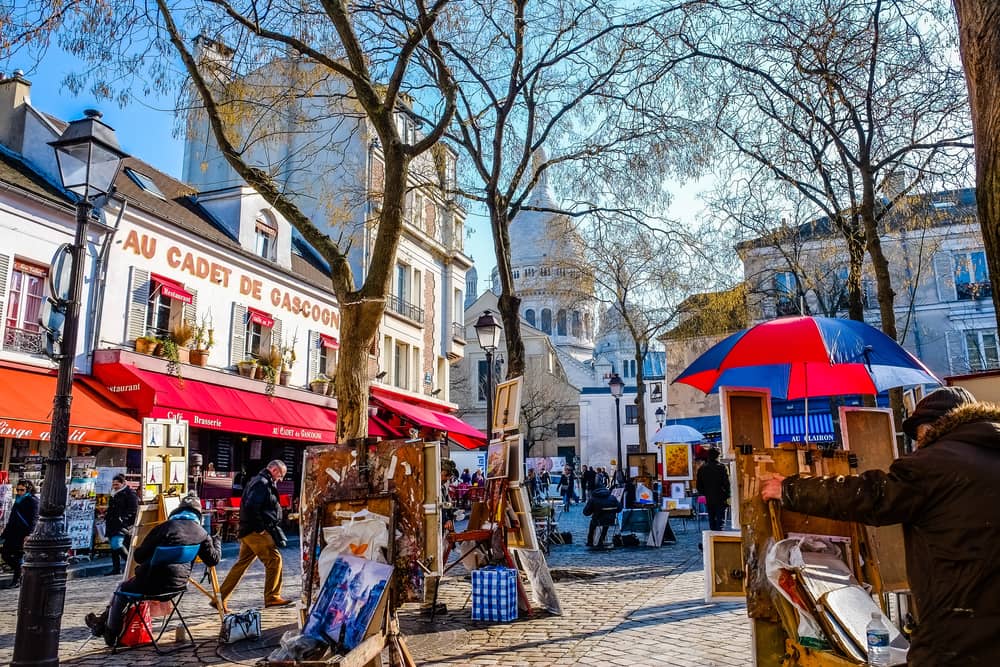 Place du Tertre
The Place du Tertre or Plaza de Tertre is the "artists' square in Paris". For more than 140 years, since the Belle Époque, the Place du Tertre has been a paradise for painters.
The artists, many of them graduates of prestigious schools of Fine Arts, are assigned a small space of one square meter from the many stalls that divide the small square. Each stall is used by two artists who work alternate days.
To get a place in the Plaza de Tertre you have to present a portfolio that shows your skills and sign up for a waiting list that can take up to a decade.
Only painting is allowed, preferably of Parisian landscapes, portraits, caricatures and silhouettes. Around the square you will find numerous terraced cafes, souvenir shops, traditional restaurants and a very lively atmosphere.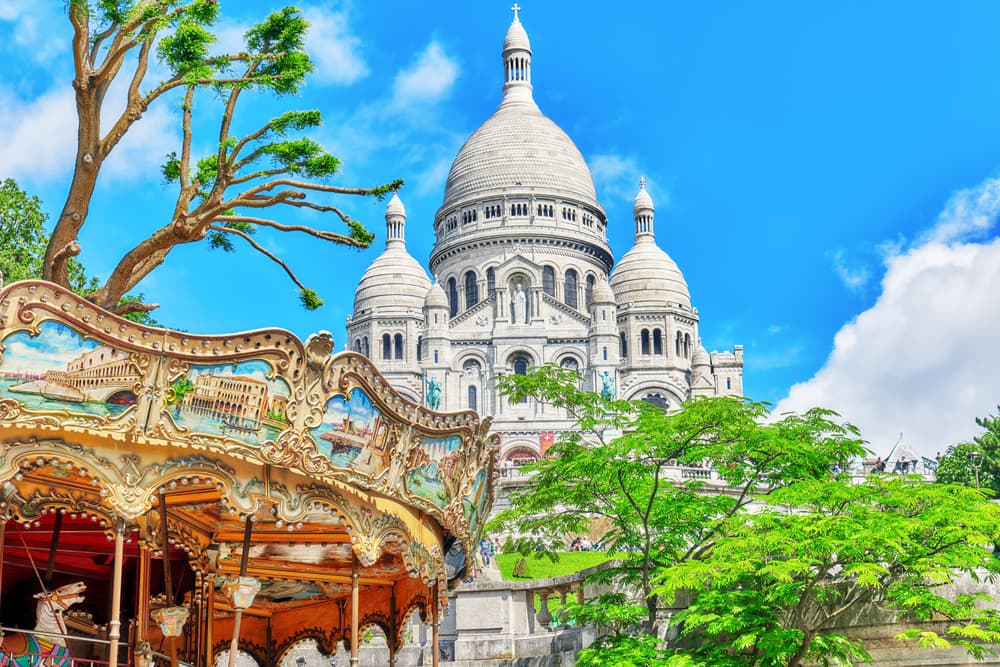 Sacre Coeur
sacred heart
In the highest part of Montmartre is the Basilica of the Sacred Heart, an emblematic monument of the city built in travertine and in the Roman Byzantine style.
The Sacre Coeur and its surroundings are worth a visit, if only to admire the view of Paris from the Place Louise-Michel , located at the foot of the basilica.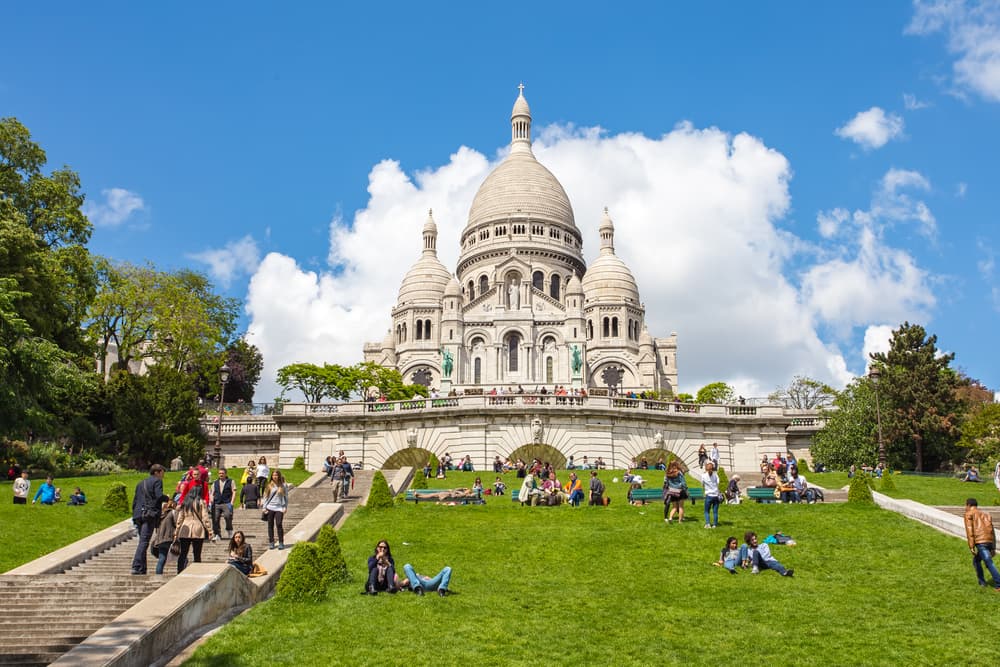 vineyards of Montmartre
Behind the Sacre Coeur you find the rue des Saules , where the oldest vineyard in Paris, Vignes du Clos Montmartre, is located . It was planted in 1933 with mixed grape varieties from different regions.
Since 1934, every second weekend in October, Montmartre celebrates its winemaking tradition and welcomes the arrival of the new harvest from its vineyard with a traditional popular festival.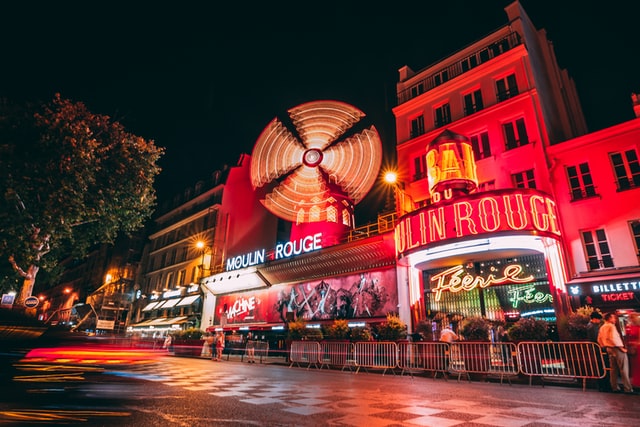 Moulin Rouge
Blanche and Pigalle squares are located (with their neon lights announcing shows and sex shops), there is a different atmosphere, a bit decadent, of partying and spectacle, and it is here that the famous Moulin Rouge.
The Moulin Rouge's "Féerie" show presents 100 performers in 1,000 costumes of feathers, beading and sequins designed by Corrado Collabucci. It is a memorable show.
More interesting places to visit in Montmartre:
At 49 rue Gabrielle, you can find Picasso 's first Parisian apartment and studio . Where he lived in 1900.
At 22 rue des Saules is Au Lapin Agile, one of the oldest cabarets in Paris.
Also on rue des Saules you will find a mythical restaurant, La Bonne Franquette . Artists such as Degas, Renoir and Monet used to gather here. And it was in the garden of this place that Vincent Van Gogh painted his famous painting La Guinguette, in 1886.
The Montmartre Museum is housed at 12 rue Cortot, in the Maison du Bel Air, the oldest house in the neighborhood. Where there was also a Renoir workshop , where the painter carried out his work Le Moulin de la Galette in 1876.
At 11 rue Poulbot, you'll find the Dalí Paris , a permanent exhibition of surrealist art by Salvador Dalí with an emphasis on sculptures and prints. Buy Dalí Paris tickets.
The Montmartre Cemetery , at 20 Av. Rachel, is the resting place of the likes of Émile Zola and Degas. You can take a quiet walk through its gardens.
The well-known Je t'aime Wall , or I Love You Wall, with the word "I love you" in 250 languages, is a popular meeting place. You can visit it in Jehan-Rictus Square, near Abbesses Station.
A good way to get in touch with the neighborhood without spending too much is by participating in the Montmartre Free Tour, one of the free tours in Paris with the best opinions and completely in Spanish.
Movie neighborhood in Paris
Blockbuster films such as La vie en rose , Amelie and Midnight in Paris have also been shot in Montmartre .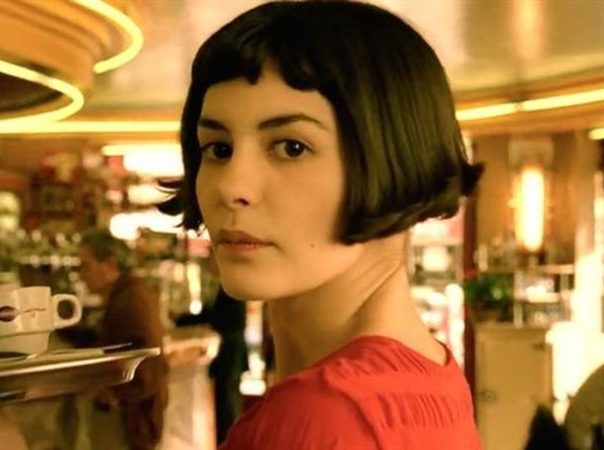 Take a look at our Amélie tour to discover the places in the neighborhood that appear in the famous film.
Montmartre funicular
Another particularity of this neighborhood of Paris is that it has a public transport service that only works here: the Montmartre Funicular.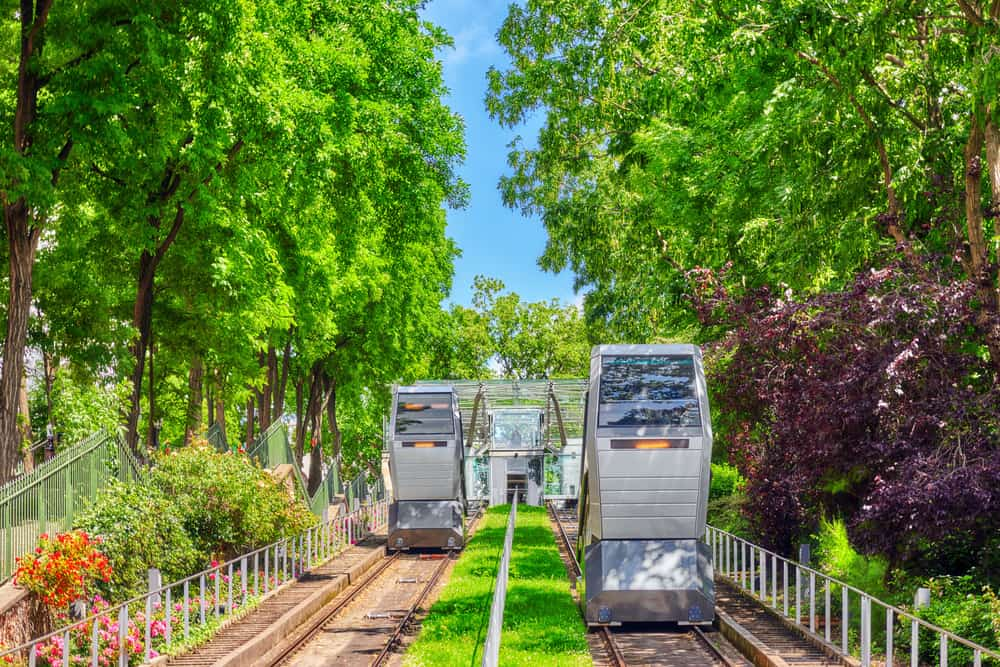 Sacré Coeur de Paris and the Place du Tertre are located . Useful if you want (or need) to save yourself the almost 200 steps to the top.
If you decide to live for a few days in this charming neighborhood, check out these Hotels in Montmartre.
Tip: The Paris Pass includes a walking tour of Montmartre.
More attractions in Paris
Keep planning your trip to Paris with these ideas