What is the weather like in Paris
Pack appropriately for each season of the year
Paris Weather
Paris enjoys a climate temperate, more cold in winter and hot in summer, but without temperatures extreme; the winters are relatively soft and the summers are very nice.
the best times to visit the city is in spring and summer, when the trees are in flower and you can enjoy the comings and goings of the capital from the terrace of one of its many cafes or in the shade in some precious park.
autumn gives the city a new dimension with its shadows and ocher tones; January and February are the busiest months cold of the year, with temperatures that can get to 0 degrees centigrade.
Spring
From April to June and with temperatures between 13 and 20 degrees centigrade, Paris becomes in a idyllic city full of colors and landscapes poetic, its streets fill up with people and it is possible walk or rest in an outdoor cafe. Can to have rains. Packaging midseason clothes and you umbrella.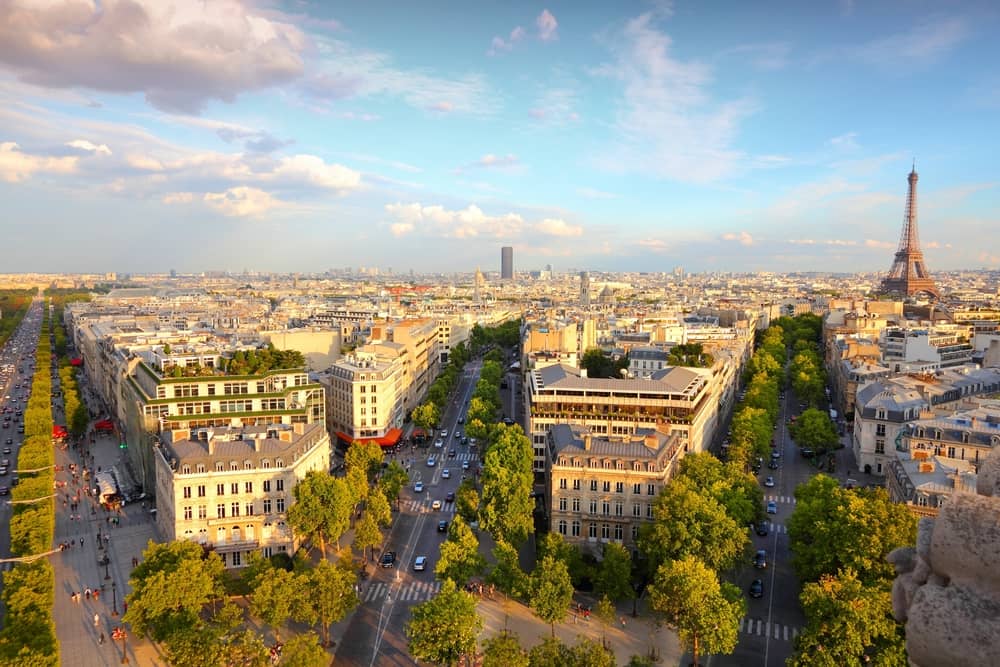 Summer
July and August are the most hottest of the year, with temperatures up to 24 degrees centigrade usually though in the last years are maxims they have reached numbers historical that surround 40 degrees. It's the time in which more tourists are concentrated in the streets, doing further obvious, yes fits, that the parisians they have fled from the heat of the capital to spend his holidays in others places. in this During this time, a large number of festivals and events are held in the open air.
Pack up cool clothes and a coat light.
Autumn
In autumn the temperatures way down accented, maximum mean in October it is usually about 15 degrees centigrade and the minimum of 7; in November are temperatures follow descending until December . This is the ideal season to admire Paris in all his splendor, when the city works again after he summer and you can take advantage of the great offer of museums, galleries and exhibitions and the Hotels in paris their prices drop a bit.
Pack up coat, shoes raincoats and you umbrella.
Winter
From December to March , temperatures can drop as low as up to 0 degrees centigrade , usually rain enough and the city turns further turned off until the Christmas holidays , when they return to give life to the capital with its lights and decorations ; It may be the ideal time for a trip romantic or with children. Christmas parties Disney Land Paris attract families with children during this station. the occasions in which it falls snow in the city of Paris , the landscape can be beautiful, despite the drawbacks than that can cause, take always the forecasts Yeah they travel by this date.
Pack a coat, winter shoes, and an umbrella.
Más atracciones en París
Sigue planificando tu viaje a París con estas ideas